Shanghai, May 13 (Gasgoo.com) Southwest China's Chongqing municipality is leading other Chinese cities in the promotion of new-energy vehicles. Following the national program of new-energy vehicle trial running in some cities, Chongqing is the first city in China to provide subsidies for buyers of hybrid vehicles, sina.com said today.
Sources said that the subsidy is limited and only goes to buyers of hybrid vehicles made by the local carmaker Chongqing Changan Auto. This shows some sign of local protectionism in this city's enthusiastic promotion of new-energy vehicles.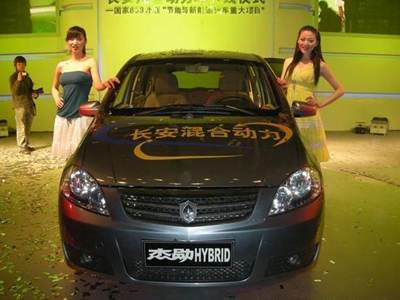 Under the agreement reached by Changan Auto and the local government, the Chongqing municipality will provide a subsidy of 36,000 yuan ($5,270) for the local buyer of a Jiexun hybrid sedan produced by Changan Auto, and this sedan in use will be exempt from the road / bridge tolls for three years, a sum which amounts to 7,000 yuan.
The retail price of a Changan Jiexun hybrid sedan is about 140,000 yuan, compared with an ordinary Jiexun sedan's price of 104,800 yuan to 149,800 yuan. The Jiexun hybrid sedan and the Jiexun gasoline sedan (priced at 109,800 yuan) have the same configurations. The subsidy and exempted tolls can cover 90% of the price difference, or additional cost, of the hybrid car.
This subsidy provided by Chongqing city to its buyers of local Changan Auto's hybrid cars is very high, said an industry expert, who added that in some European and American countries, the subsidy given to the buyer of a hybrid vehicle accounts for about 50% of its additional cost.